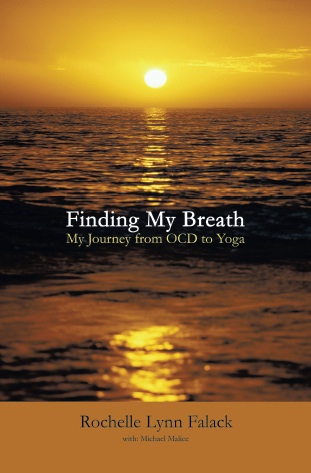 Finding My Breath: 
My Journey from OCD to Yoga
---
Rochelle Lynn Falack tried medication and therapy to deal with her OCD. Then she decided to try yoga—and her life has never been the same.
Today, Falack is a Kripalu-certified yoga teacher who has been practicing yoga for more than 20 years.
"When medicine and therapy don't work, yoga can undo the compulsion, relieve the need to do whatever it is someone with OCD feels the need to do," she says.
Finding My Breath is her remarkable story, from the treatment at the hands of an abusive household aide to a mind-altering trip to Bali and back to her Jewish heritage and her New York home and to the husband who has always stood by her.